The best stuffed calamari recipes for a romantic and special dinner!

Valentine's Day is fast approaching and it's the perfect time to plan the menu for a romantic dinner! This is why our editorial team has selected the top 3 of the best stuffed calamari recipes. It's yours !
Top 3 best stuffed calamari recipes
If you want to surprise and amaze your partner's palate on D-Day, try one of the recipes below, you won't regret it, that's for sure!
This is the perfect time to plan the menu for a romantic dinner
Recipe for squid stuffed with baby spinach from Archzine Studio
If you are a fan of Mediterranean cuisine, you absolutely have to try this quick and super easy stuffed calamari recipe.
Ingredients :
30g butter
1 yellow onion, diced
2 cloves garlic
150g fresh baby spinach
100g cooked basmati rice
40g golden raisins
30 g crumbled pistachios
smoked paprika to taste
1 teaspoon of turmeric
1 teaspoon dried oregano
½ teaspoon black pepper
1 teaspoon lemon zest
100 g grated parmesan
½ bunch of fresh parsley
4 fresh calamari
Preparation :
Melt the butter in a skillet over medium heat
---
---
Add onion and sauté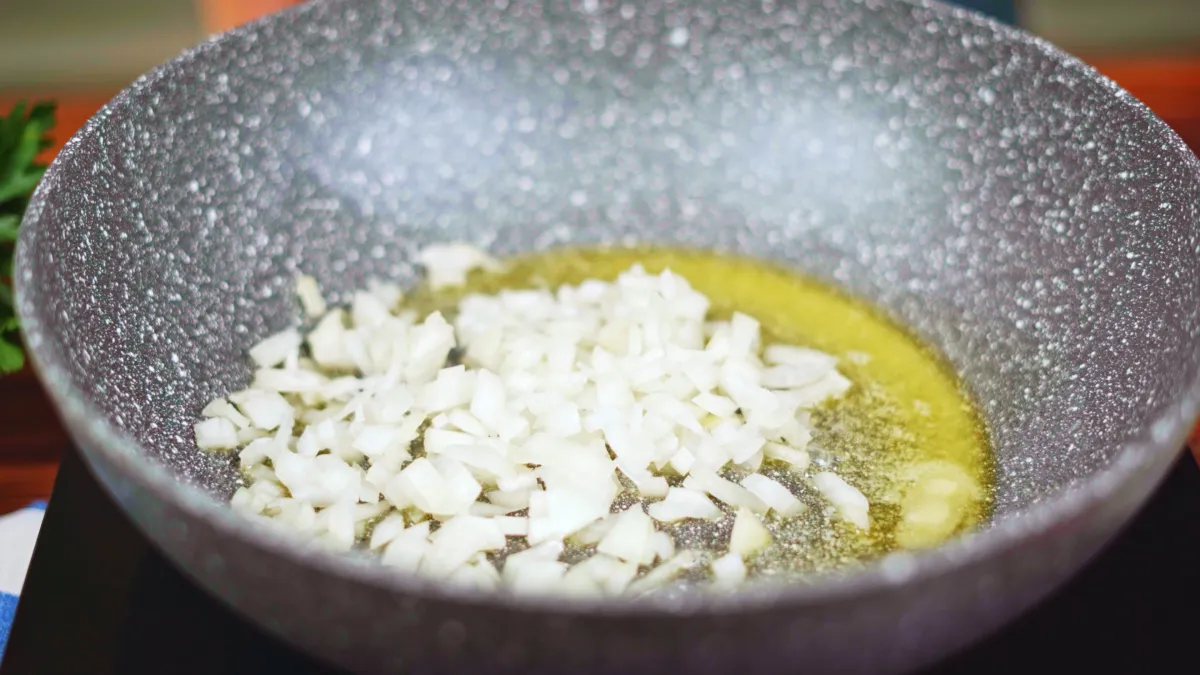 Add baby spinach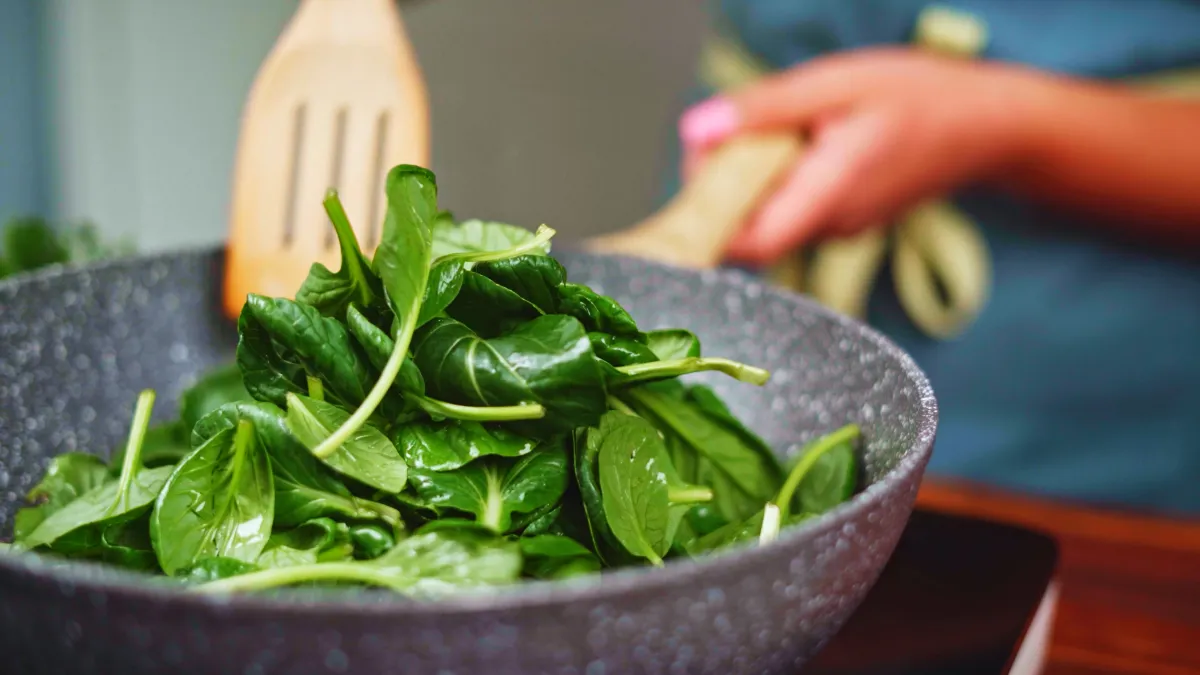 cooked basmati rice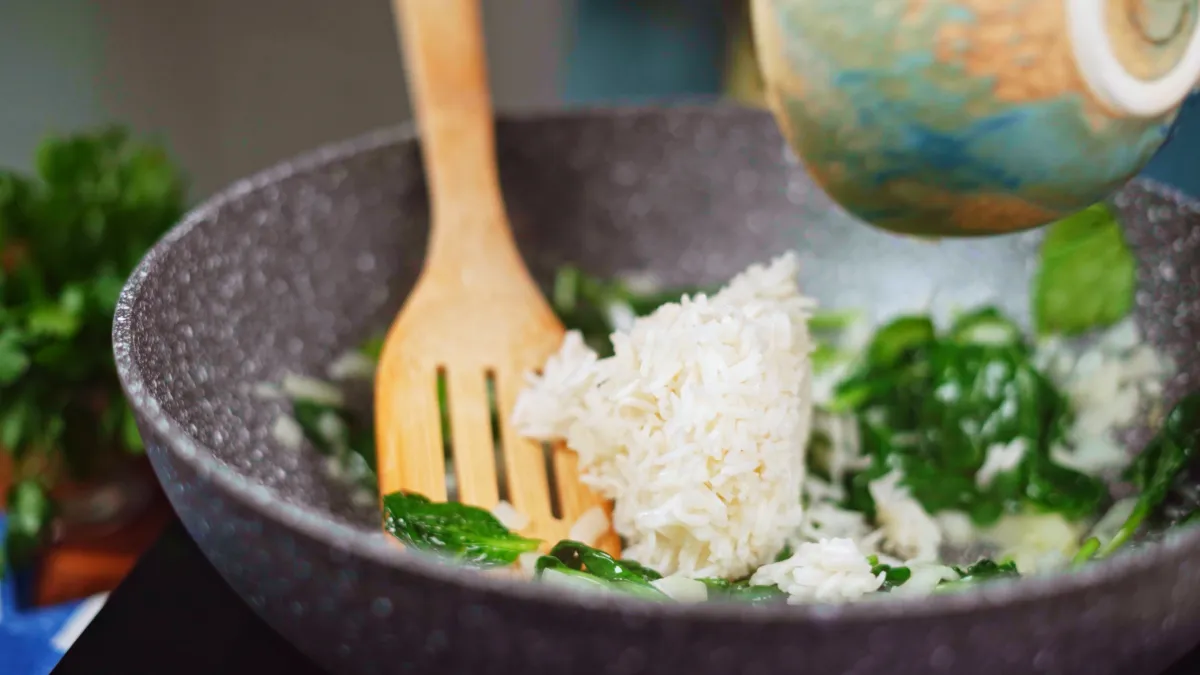 golden raisins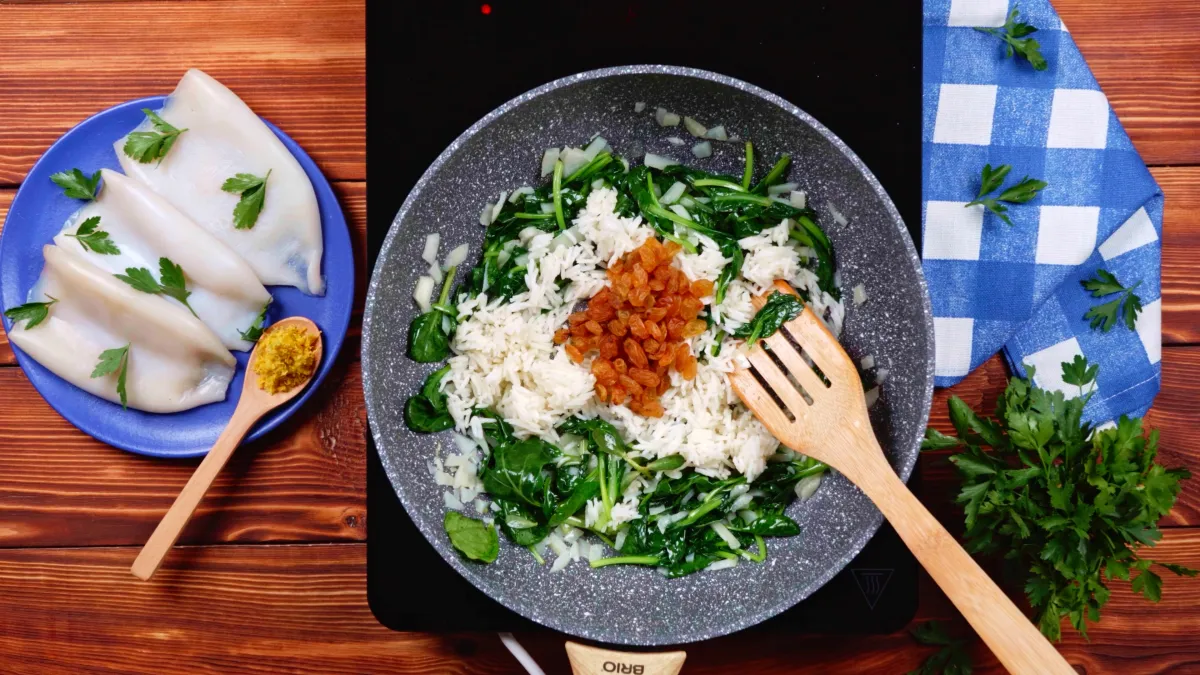 Crumbled pistachios
smoked paprika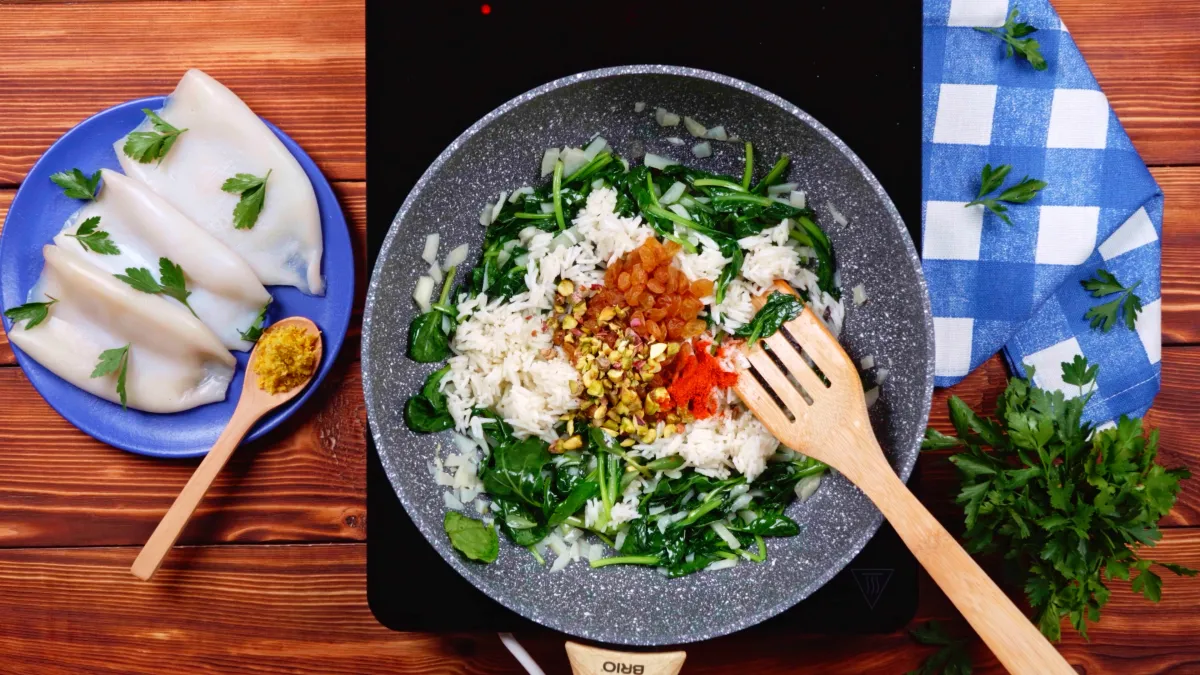 Black pepper, dried oregano and lemon zest and mix everything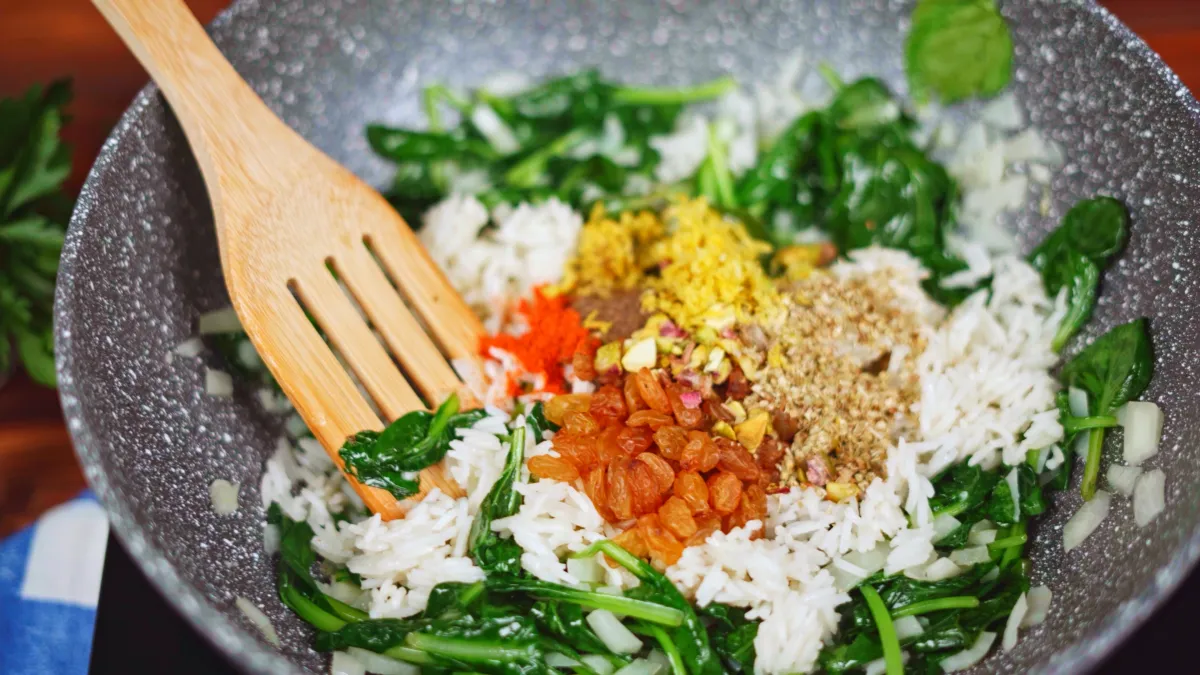 Add the grated parmesan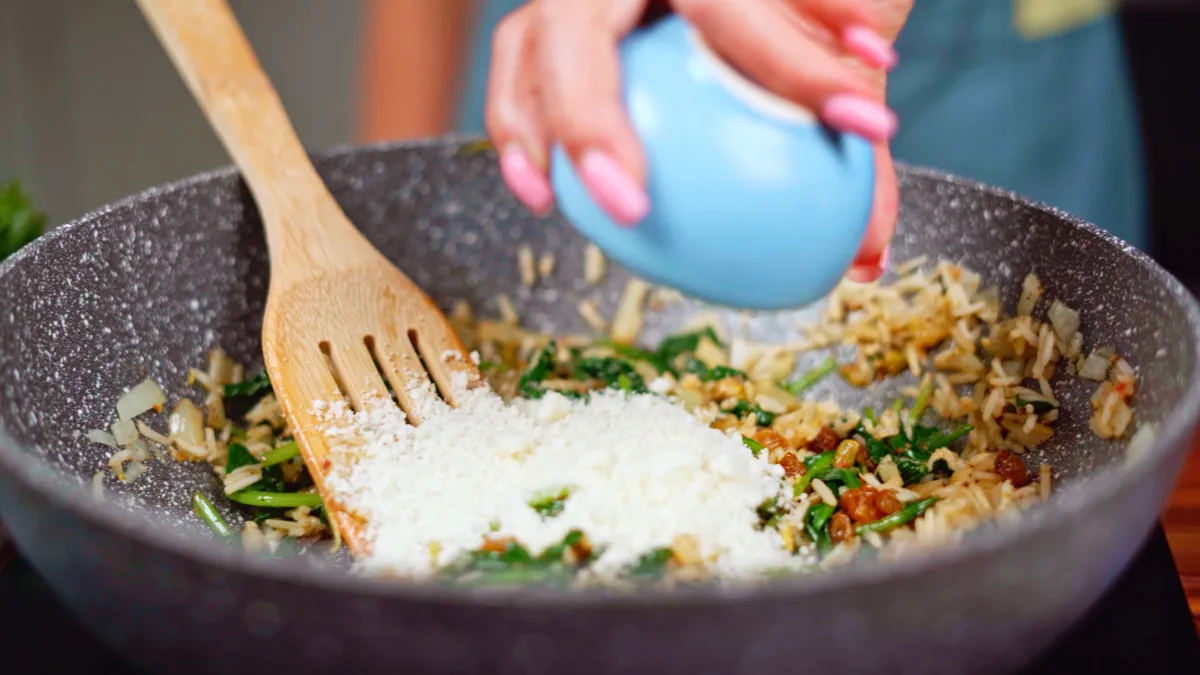 And fresh parsley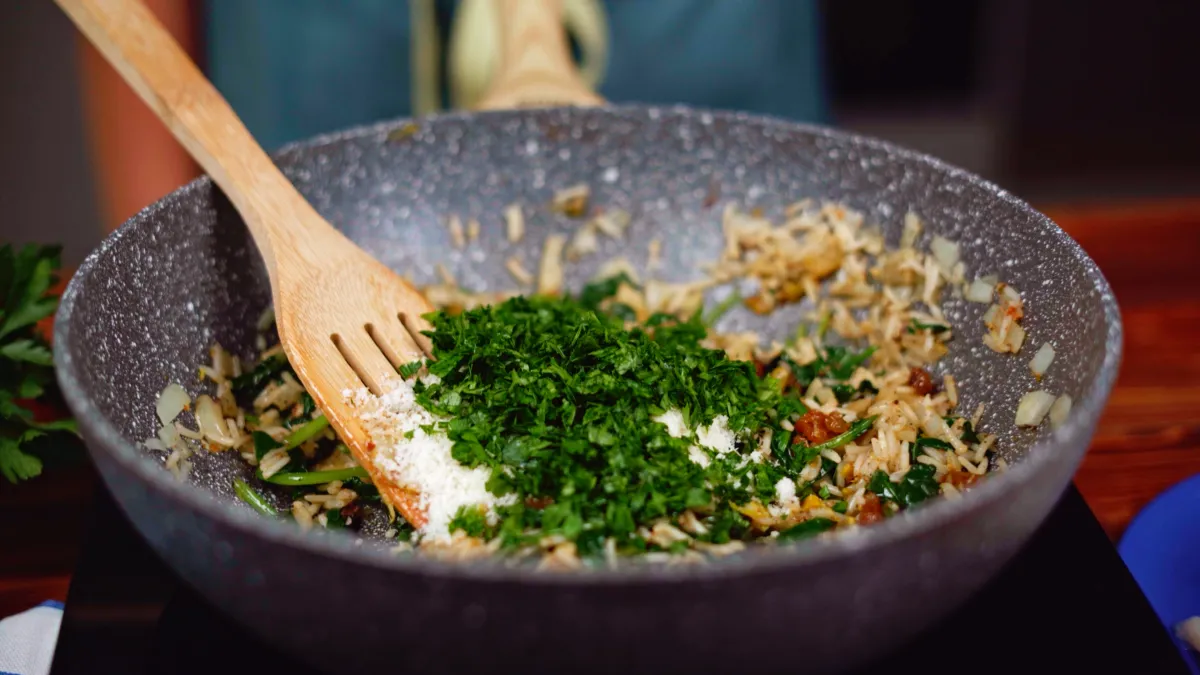 Stir well again and remove from heat.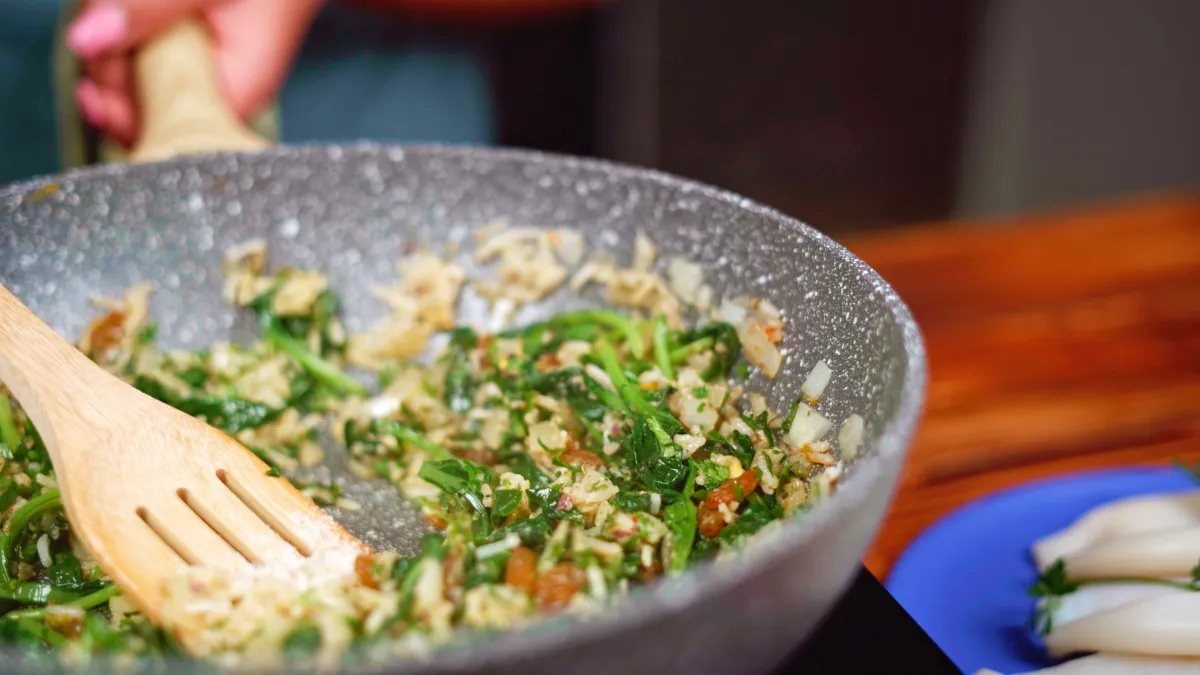 Stuff the fresh calamari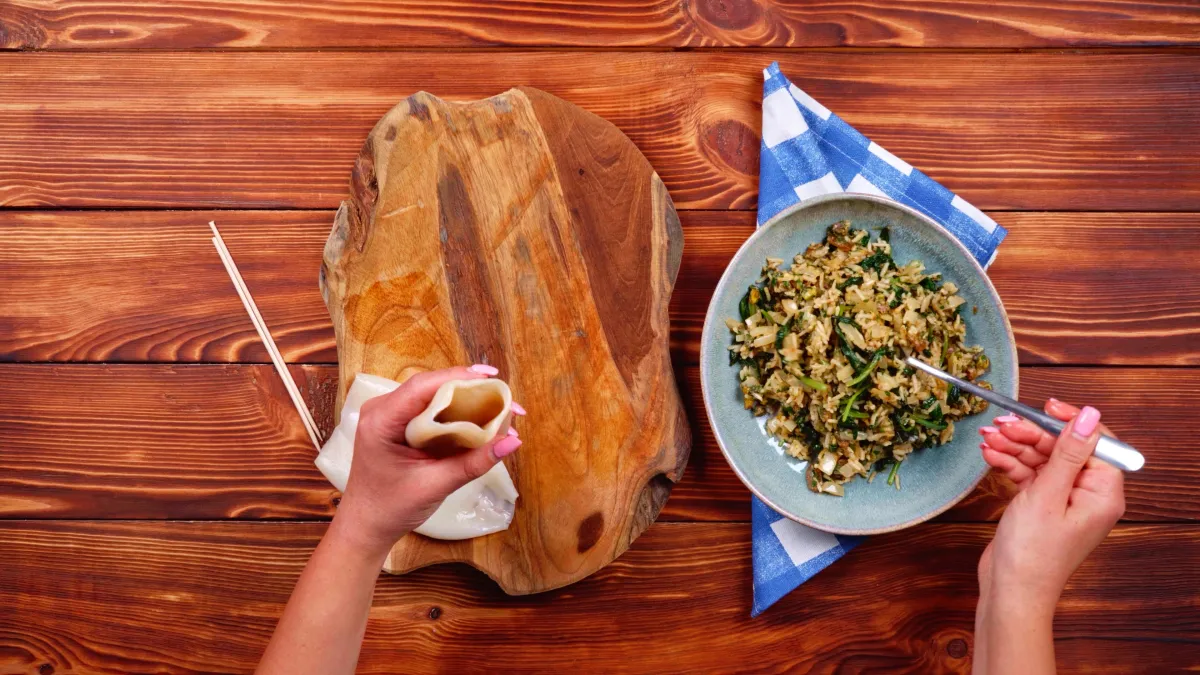 Close the tube with a wooden skewer
Cook about 4-5 minutes on each side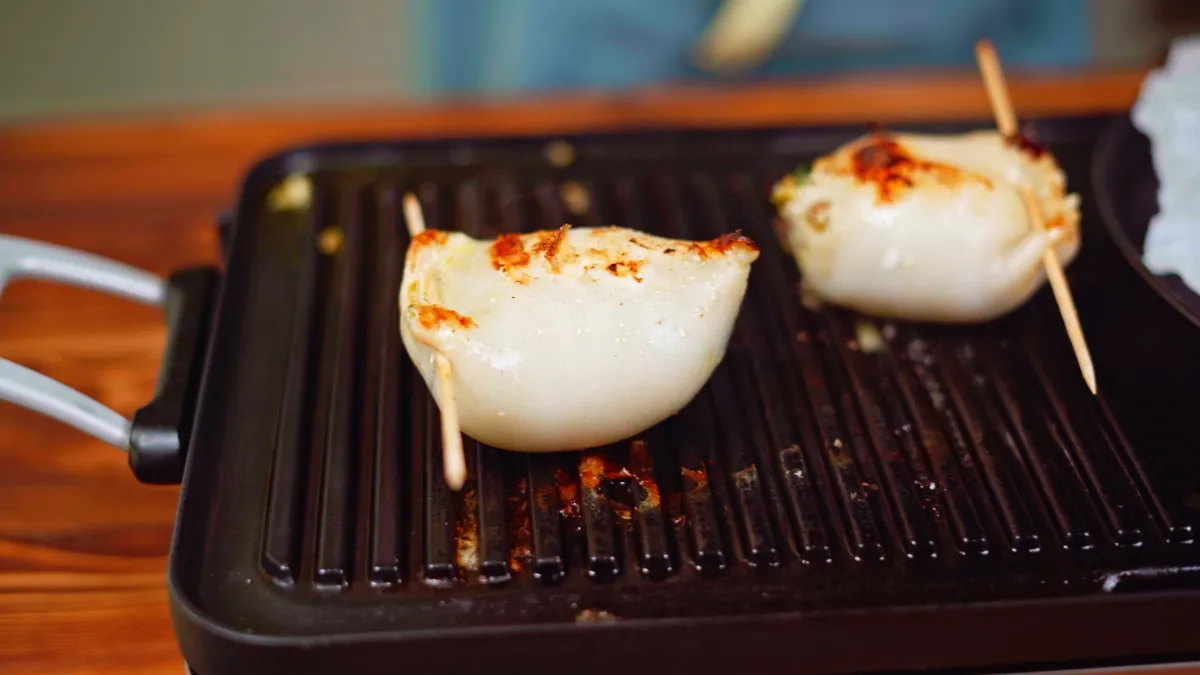 Serve and enjoy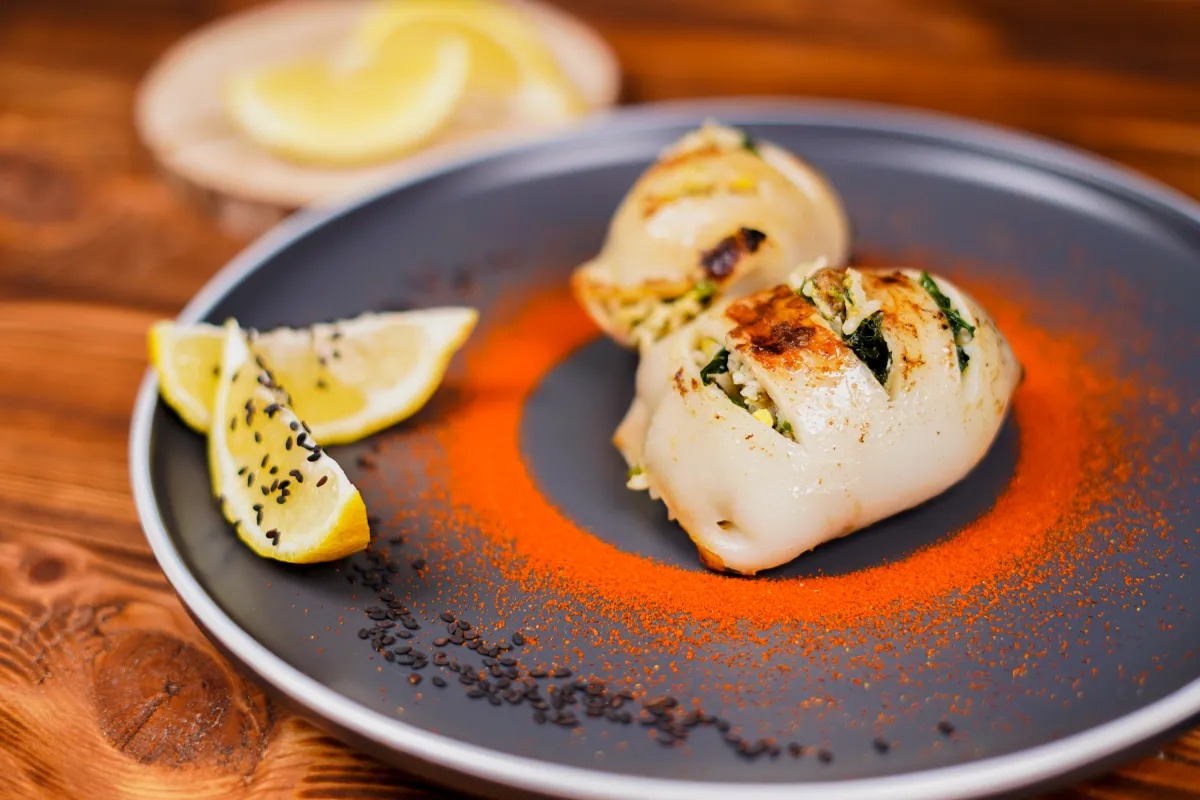 Sicilian squid recipe
This recipe is easy to make and absolutely delicious.
Ingredients :
1 tbsp olive oil plus a little more for drizzling
½ onion
1 clove of garlic
140g chard
3 anchovy fillets
1 tablespoon of capers
½ teaspoon crushed fennel seeds
3 tablespoons pine nuts lightly toasted if possible
3 tablespoons golden raisins
7 g pecorino romano or parmesan cheese, finely grated
30g fresh breadcrumbs
4 calamari, cleaned, skinned
fresh parsley to serve
lemon juice to serve
Preparation :
Preheat the oven to 190°C.
Heat the oil in a medium skillet.
Cut the onion and garlic into small dice. Remove the stalks from the chard, cut off the ends and then slice the stalks.
Add the onion to the pan, cook for a minute then add the garlic and the chard stalks. Cook for 3-5 minutes until tender but not brown.
Meanwhile, chop the chard leaves fairly finely and cut the anchovy fillets into slices. Drain, rinse and chop the capers. Add the chard leaves to the pan once the onions are soft, stir for about 1-2 minutes. Add the anchovies, capers and fennel seeds and mix well.
Remove the mixture from the heat and add the pine nuts, golden raisins, cheese and breadcrumbs and mix well.
Stuff each of the calamari relatively completely, but being careful not to put too much – leave a space of about 1 cm.
Place the stuffed calamari in a greased baking dish. Arrange the tentacles on each side and cover them with the rest of the stuffing. Salt and pepper a little and drizzle lightly with olive oil.
Bake for about 20 minutes until the squid is firm and no longer translucent. Serve with a little chopped parsley on top and a squeeze of lemon.
Sicilian squid recipe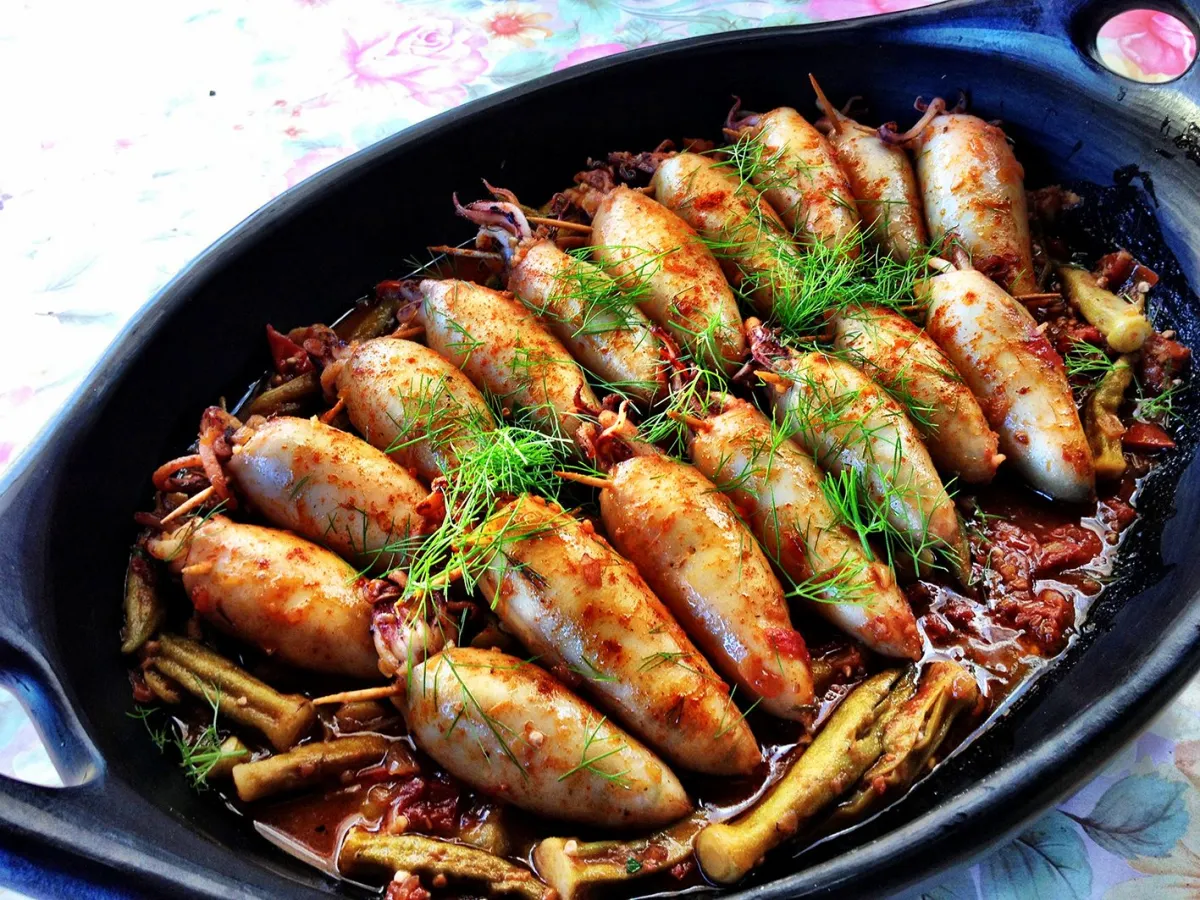 Stuffed Calamari Recipes: Spanish Calamari Recipe
This Spanish-inspired stuffed calamari is sure to impress your guests this season.
Ingredients :
4 calamari, cleaned and trimmed
2 teaspoons olive oil
1 chorizo, diced
1 medium red onion, diced
2 cloves garlic, diced
1 tomato, diced
½ cup dry white wine
¼ cup panko breadcrumbs
½ cup white rice
250ml chicken broth
1 cup frozen peas
1 teaspoon paprika
1 pinch crushed black peppercorns
¼ cup chopped parsley
lemon juice
Preparation :
Clean the squid, cut off the tentacles and set aside.
Sauté the onion and chorizo ​​over medium heat for 3-4 minutes.
Add the garlic, chopped tentacles, black pepper and paprika and fry for another 2-3 minutes.
Pour in the wine, deglaze the pan and cook for 2 minutes.
Add breadcrumbs and rice, toss to coat.
Add the chicken broth and tomato, then simmer until the rice is almost cooked.
Add frozen peas and chopped parsley and cook for another 2-3 minutes. Remove from heat and let cool.
Stuff the calamari tubes with the mixture and fry them in a pan for 2-3 minutes on each side.
Cut into slices and serve with a drizzle of olive oil, lemon juice and parsley.
Spanish-inspired stuffed squid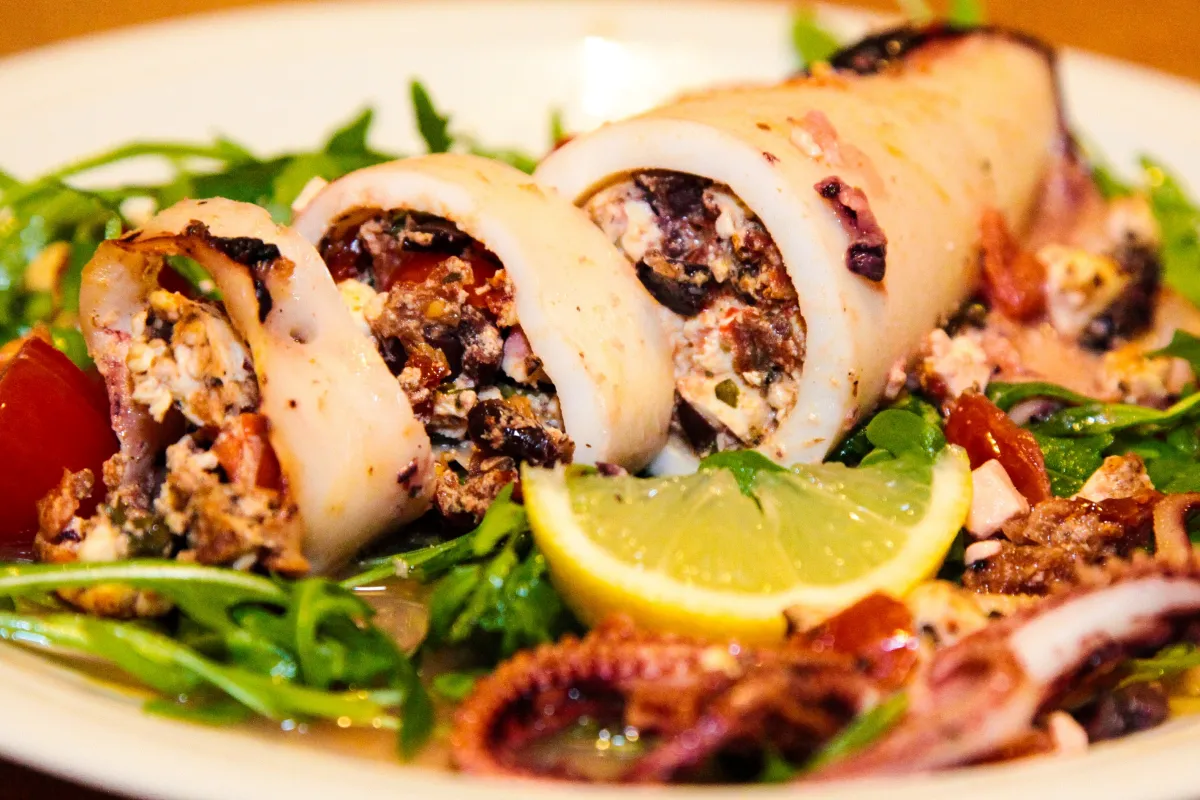 Sources:
carolinescooking.com ©
archzine.studio ©