Recipe We reveal the 7 best pastry chefs in Paris to stock up on sweets
Trompe l'oeil pastries by Cédric Grolet, traditional macaroons by Pierre Hermé or ultra-gourmet cakes? Welcome to our top 7 of the best pastry chefs in Paris.
See also
France is known and recognized for its culinary creations. Its cheese, its meat, its wine… but also its pastries arouse the curiosity of tourists from all over the world. It is in Paris that we find the greatest French pastry chefs. Installed in the four corners of the capital, they offer in their shop all their creations as impressive as they are delicious.
Vanilla, chocolate, caramel or a selection of seasonal fruits, fill up on sweets with the ultra gourmet creations of our best pastry chefs based in Paris.
Discover without delay our top 7 of the best pastry chefs in Paris.
1. Pastry chef Cédric Grolet
Elected best pastry chef in the world in 2018, Cédric Grolet is the pride of France in the world of pastry. He is also the pastry chef of Alain Ducasse's restaurant, The hotel Meurice. Cédric Grolet made his name thanks to his gourmet creations in trompe l'oeil. On social networks, he exposes his (almost) 6 million subscribers his new creations in trompe l'oeil too appetizing. Go to one of his shops to fully appreciate his masterpieces.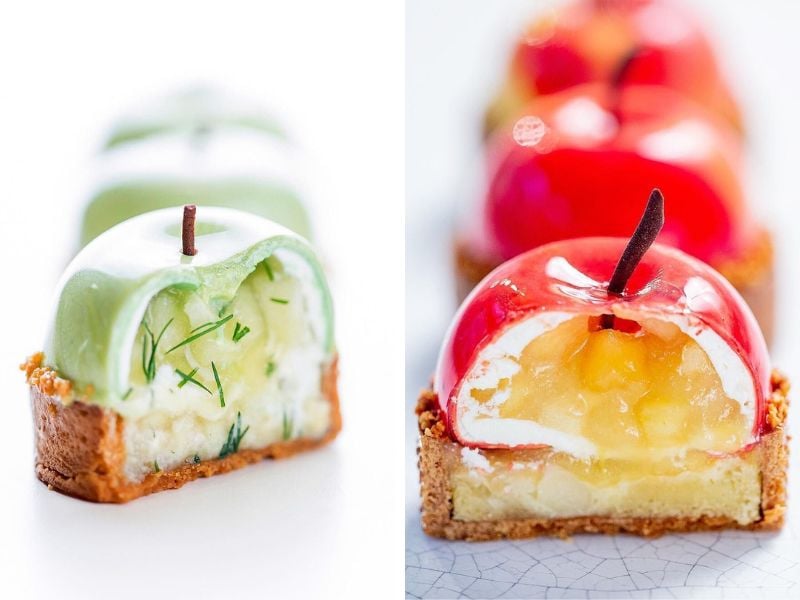 The succulent pastries trompe l'oeil by Cédric Grolet. Credit: Instagram @cedricgrolet
Where to find Cédric Grolet?
Find Cédric Grolet's shop at 35 avenue de l'Opera, in the 2nd district of Paris and at 6 rue de Castiglione, 75001 Paris.
2. Pastry Chef Carl Marletti
Calling all dessert lovers! Passed by the Grand Hotel Intercontinental of Paris, Carl Marletti quickly became one of the greatest pastry chefs in Paris. Between tradition and modernity, he draws inspiration from his travels and discoveries to create. We can advise you theChocolate eclairelected among the best chocolate éclairs in France according to the infrared magazine Avril 2020. A real treat for the taste buds!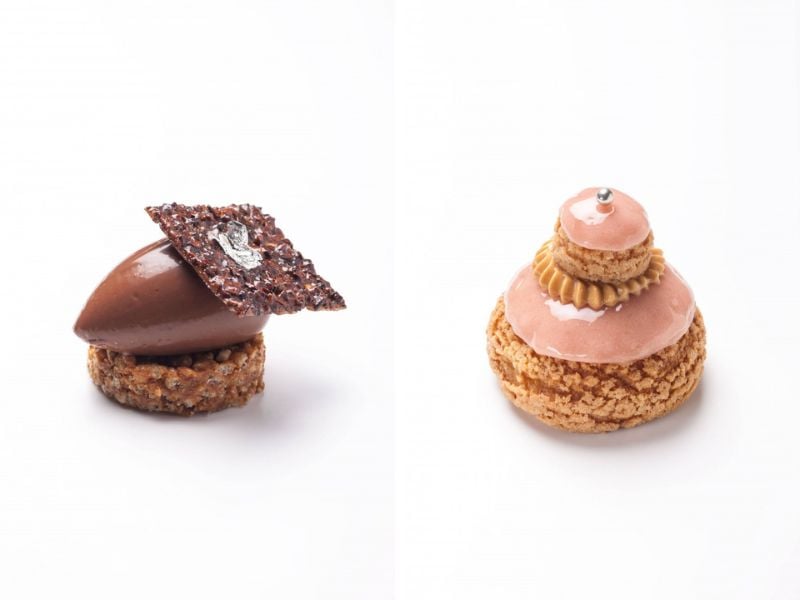 One of pastry chef Carl Marletti's signature éclairs. Credit: Instagram @carlmarletti
Where to find Carl Marletti?
To taste Carl Marletti's pastries, go to his shop in the 51 rue Censierlocated in the 5th district from Paris.
3. Pastry chef Yann Couvreur
If you want the chance to taste the famous vanilla millefeuille by Yann Couvreur, rush into one of his Parisian pastries. All of Paris swarms there every morning for the chance to savor one of the 50 Millefeuille it makes every day. A true signature dessert, this vanilla Millefeuille has been elected "Dessert of the year" by the Lebey guide in 2014.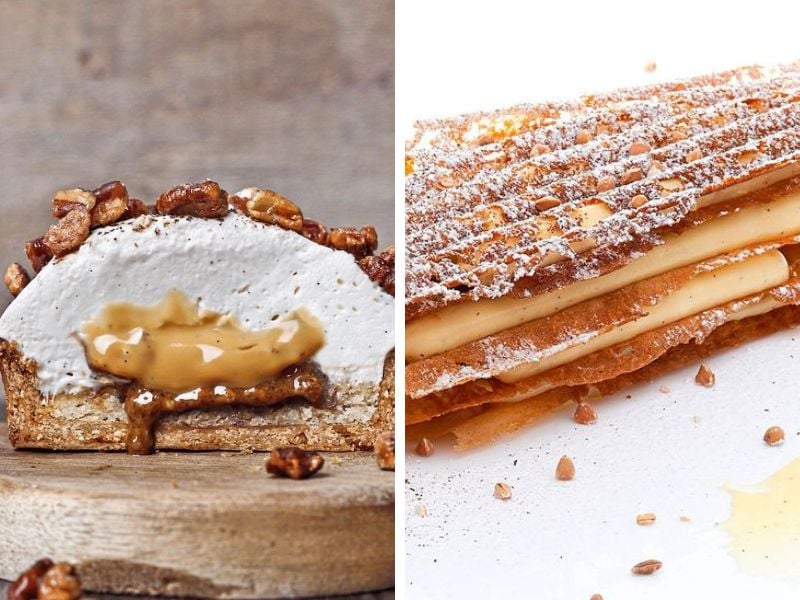 We enjoy the delicacies of Yann Couvreur. Credit: Instagram @yanncouvreur
Where to find Yann Couvreur?
You will find the pastry chef Yann Couvreur in his first shop in the Goncourt district in 137 avenue Parmentier in the 10th arrondissement. In the center of Paris, a spot opened its doors in the Galleries Lafayette. You can sit in the living room and quietly enjoy your pastry.
4. Pastry chef Pierre Hermé
Known and recognized for his gourmet macaroons, Pierre Hermé is voted best pastry chef in the world in 2016. Amazing? No way ! Chocolate, macaroons, pastries… Pierre Hermé finds inspiration everywhere. His creations are full of flavors and textures. It is with this pastry chef that the "Haute-Pastry". Over the past ten years, many boutiques have opened their doors around the world.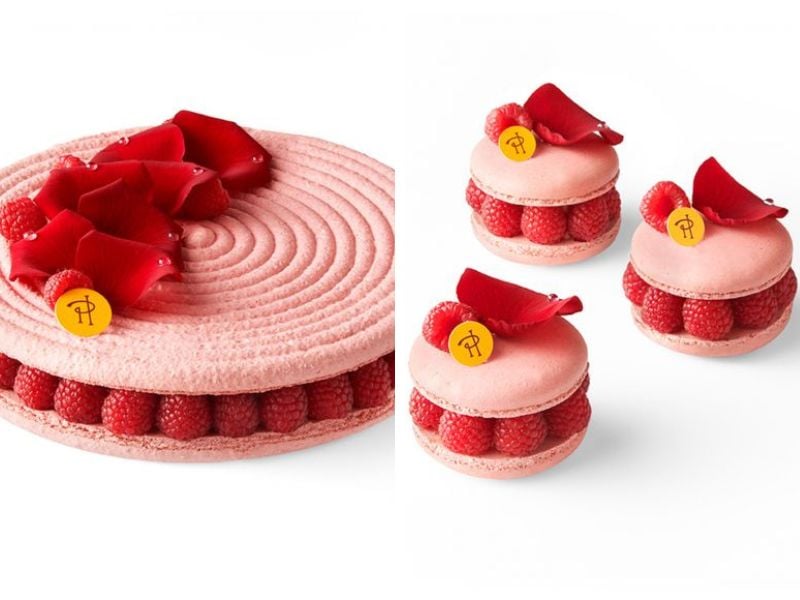 Here are the famous macaroons of Pierre Hermé. Credit: Instagram @pierrehermeofficial
Where to find Pierre Hermé?
With more than 20 points of sale in Paris, you will inevitably find a place to enjoy a gourmet break. The emblematic Parisian pastry 72 rue Bonaparte, in the heart of the Saint-Germain district, is the first boutique of chef Pierre Hermé. This shop exudes district of Saint Germainelegant and refined.
5. Pastry chef Cyril Lignac
He is surely the pastry chef best known to the general public in France. And for good reason ! Cyril Lignac is close to the people he meets. In its shops, you will appreciate the elegance of the decoration and the delicacy of its sometimes classic, sometimes modern creations. Psst… friendly advice, absolutely taste the little chocolate and marshmallow bears by Cyril Lignac… A pure delight!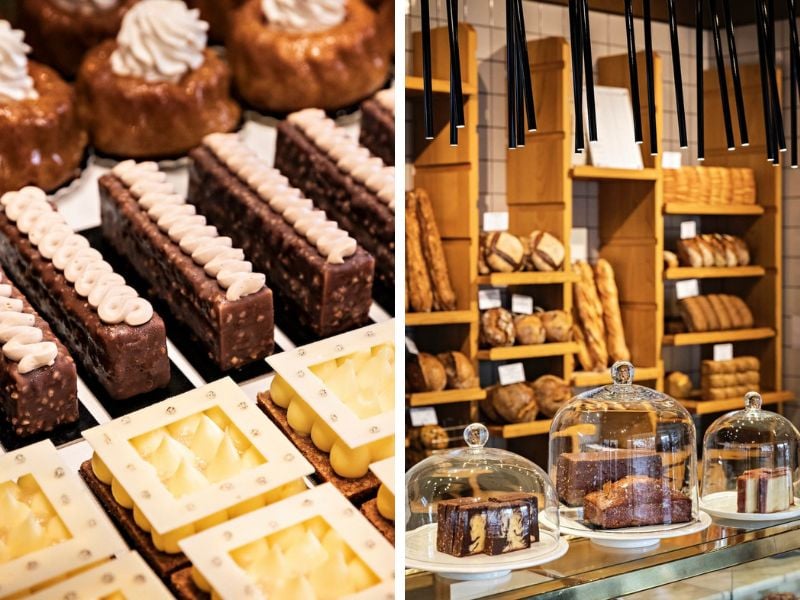 Discover Cyril Lignac's pastries in his shop in the 16th arrondissement. Credit: Instagram @cyril_lignac
Where to find Cyril Lignac?
In the heart of the 16th arrondissement of Paris, the Cyril Lignac house awaits you at 2 rue de Chaillot for an ultra-gourmet snack.
6. Pastry Chef Sadaharu Aoki
Nicknamed Sada, the Japanese chocolatier and pastry chef Sadaharu Aoki sets up shop in Paris. His reputation grew with the opening of his first shop in 2001 in the 6th district then a second store in the 5th district from Paris. Sada works in collaboration with restaurantsof the living rooms of tea and prestigious hotels. The Japanese sells his creations to major Parisian fashion houses such as Chanel or Christian Dior. The Japanese pastry chef draws inspiration from his origins to create matcha cakes full of flavors.
A delicious tartlet made in Sadaharu Aoki. Credit: Instagram @sadaharu_aoki
Where to find Sadaharu Aoki?
Find Sada's delicacies at 35 rue de Vaugirard in the 6th arrondissement, 56 boulevard de Port-Royal in the 5th arrondissement, 25 rue Perignon in the 15th arrondissement and in 103 rue Saint-Dominiquein the 7th arrondissement of Paris.
7. Pastry chef Christophe Michalak
Christophe Michalak is one of the best parisian pastry chefs. The chef has his own trademark: modern pastries made with seasonal products. In his shops in the heart of Paris, he offers signature delicacies. Let yourself be carried away by the salted butter caramel nun or the raspberry and lychee Pavlova.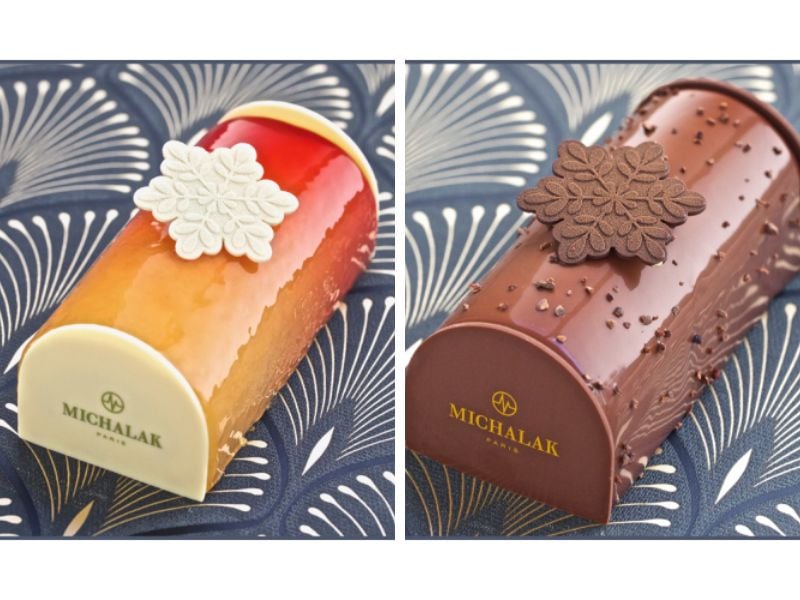 For a gourmet snack, taste a pastry from Christophe Michalak. Credit: Instagram @christophe_michalak
Where to find Christophe Michalak?
The Chrisophe Michalak house awaits you in the 10th arrondissement at 60 rue du faubourg fishmongerto 16 glassworks street in the Marais, and at 8 old dovecote street in the district of Saint-Germain.